Are you an Apple fan who wants to try out one of the hottest kits of the year, learn to code, and make magic? Great News! We've partnered with Apple to bring the Harry Potter Kano Coding Kit to hundreds of Apple Stores across the US, UK, Canada, Australia & New Zealand, starting today!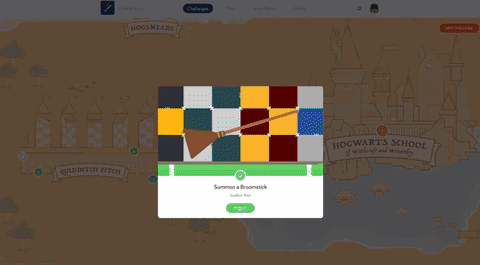 Just like James and Oliver Phelps (who played the Weasley Twins in the Harry Potter Movies), you'll learn to code, and make magic on your iPad, or Mac.
Starting November 16th 2018, participating Apple Stores will be offering interactive demonstrations by members of staff - then from December 4th 2018, you'll be able to try the Coding Wand out for yourself in hundreds of Apple Stores.
Whether you're an experienced coder, or just starting out, the demo will teach you how to get coding with the first wand inspired by the Wizarding World that actually works!